Destinations
Most Beautiful Places in The British Virgin Islands
It's nearly impossible to choose from all of the beautiful locations the British Virgin Islands has to offer, but we tried to include some of our favorite destinations for your tropical vacation. Imagine cruising from paradise to paradise, each offering its own unique beauty and adventures. Clear blue waters and pearl white beaches barely scratch the surface of what these local destinations have to offer. Indulge below in some of our favorites that await you in the British Virgin Islands.
Anegada
One of the most spectacular islands in the British Virgin Islands is Anegada. This beautiful mass of volcanic archipelago in the Caribbean-sea is home to extraordinary plants and animals you might not find anywhere else: flamingos, rock iguanas, and sea lavender are some of the natives you can discover here. This low-lying coral island is famous for its secluded beaches and is a must-see destination. Don't leave without trying the Anegada lobster here, an island specialty.
Norman Island
This southern island in the British Virgin Islands is famous as the inspiration for Robert Louis Stevenson's pirate novel, Treasure Island. Aside from buried treasure, this island is known for its renowned snorkeling caves and sea life to be discovered. Dine at Pirates Bight, a world-famous restaurant with delicious seafood and stunning views after a busy day of exploring the island.
St. John
Saint John US Virgin Islands is the smallest of the 3 U.S. Virgin islands but is definitely a paradise not to be missed. Virgin Islands National park occupies more than half of this small island. In the beautiful thicket of forest live rare native and migrating birds such as cuckoos, warblers, and hummingbirds while in the waters surrounding the island you can find dolphins and sea turtles. Explore the mangroves at Hurricane Hole, which support coral and anemones.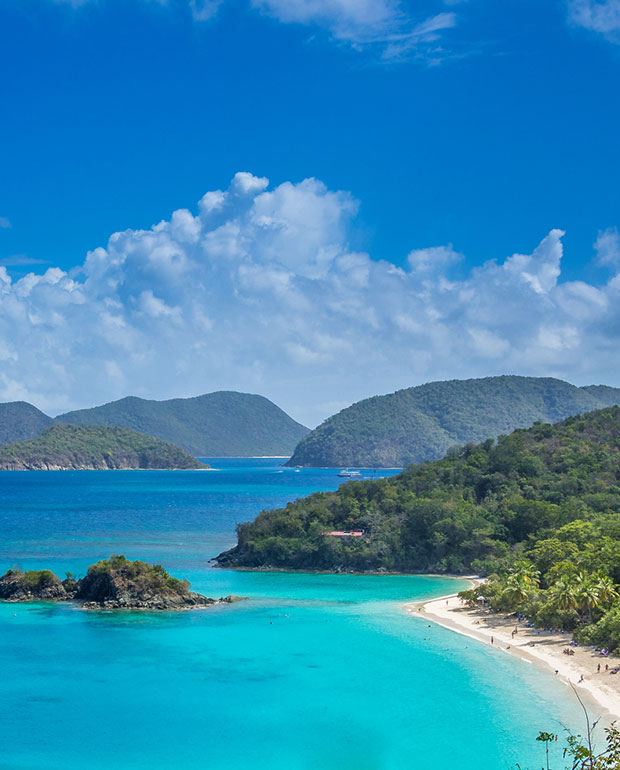 St. Thomas
Saint Thomas is the gateway island of the US Virgin Islands. As a port for cruise ships, the island offers a duty free shopping experience in its markets. The beautiful waters of Saint Thomas are known for snorkeling spots, while the coast is renowned for its beaches. Explore the local history museum, Fort Christian, a 17th century Dutch stronghold or visit the 1679 watchtower, Blackbeard's Castle, paying homage to the area's pirate history. .
Peter Island
Peter Island is the largest island in the BVI and is predominantly undeveloped. Explore the many hiking and biking trails and marvel at the tropical flora and fauna. With an interesting yet deep-rooted history, this island was once home to slave pens to facilitate privateering and slave trade of Angola. Deadman's Bay, named after its legend of pirates who were said to have drowned and washed up on sea, is a spectacular beach, featuring a bar, palm trees, and an excellent destination for a day trip.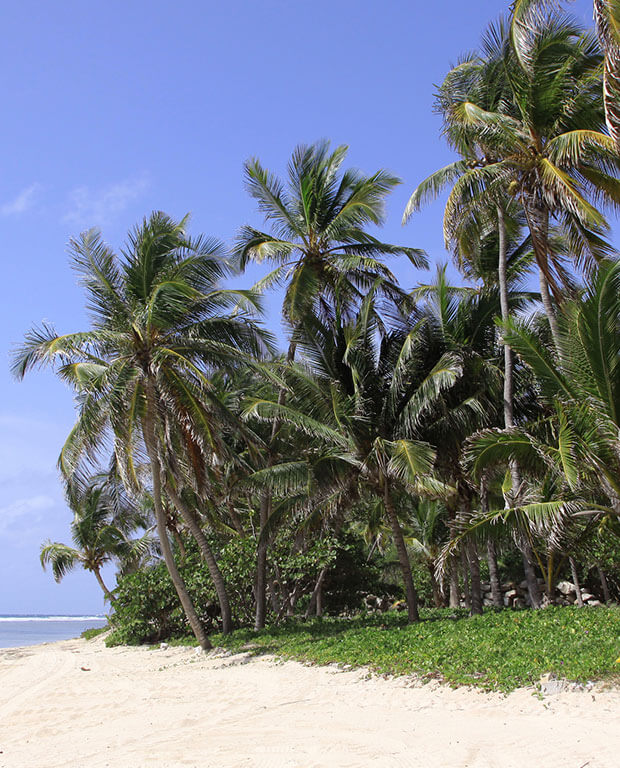 Cooper Island
This island is a popular stop for yachts visiting the baths on Virgin Gorda and for Tortola sailing.
The Island lies adjacent to wreck alley, a popular wreck diving site in the BVI known for a number of vessels that have sunk in the area. A local dive store near the beach rents tanks to scuba divers. A live stream underwater webcam is operated off the Island as well for those who want to experience the waters, without getting wet.
Tortola
Most commonly known for being home to several white sanded beaches, this gorgeous island is also home to a famous and popular yacht hub. In the islands southwest, forested Sage Mountain National Park offers trails and sweeping views. A perfect destination to explore with a little bit of something for everyone.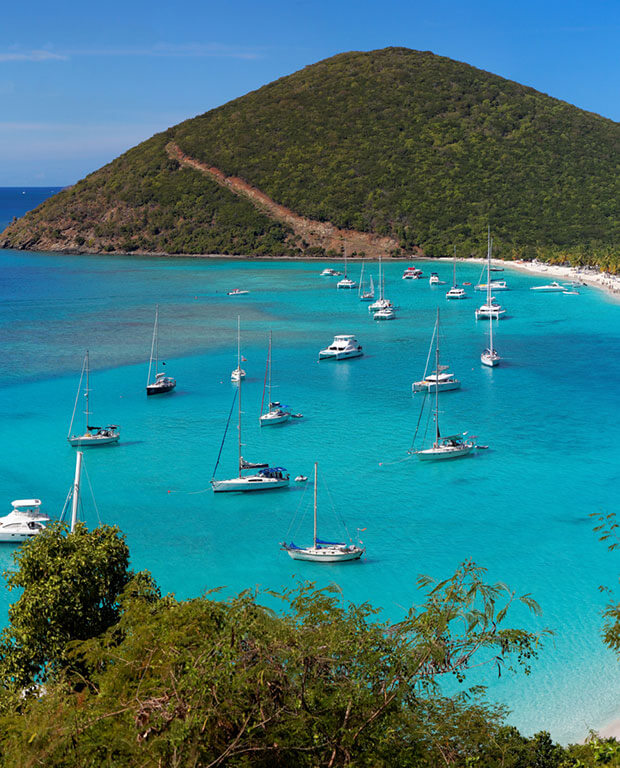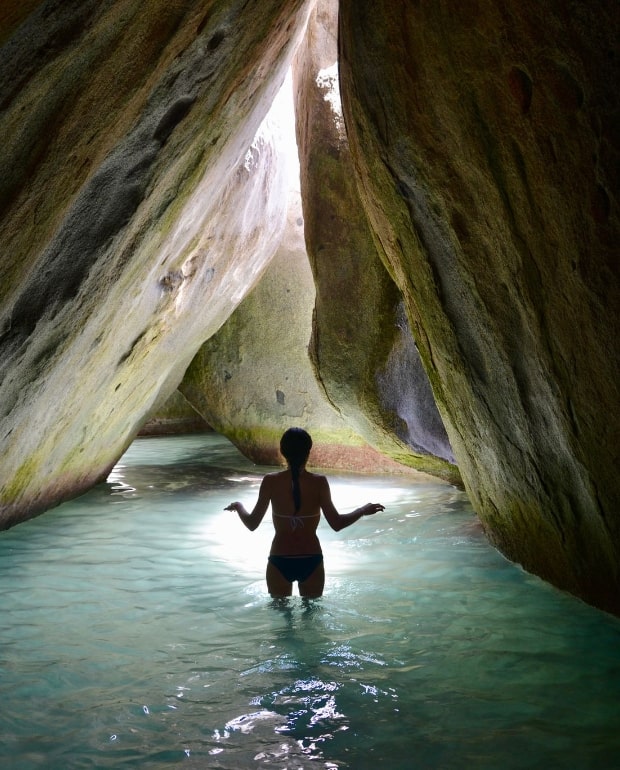 Virgin Gorda
A trip to Virgin Gorda is arguably the BVIs most photographed experience and for good reason. Known for The Baths, this immaculate paradise is surrounded by a labyrinth of beachside boulders forming a series of pools and seawater flooded grottos, accented by the clearest turquoise waters you can imagine. Several white sand beaches can be found here as well, but the true treasure is the island's mountainous north, which features trails that lead you up Gorda Peak to a lookout tower with views of the surrounding islands.